Cord-cutting is all about turning away from cable TV and satellite TV systems for TV channels. Instead of getting TV shows and movies over a cable or through a dish, you can get them over the internet.
Cable TV and satellite TV packages are very alluring. However, they can also be a trap and end up draining your savings. The cable TV services charge for installation and also expect customers to undergo a credit check before they will give them the service. The upfront cost of satellite TV is even worse.
Getting away from cable TV isn't easy if you are already receiving a service. The big discounts that cable TV services offer in order to lure in new customers come with a catch. In order to get those low prices for cable channels, new cable subscriptions or satellite subscription customers have to sign up to contracts that lock them in for up to two years. Those tempting offers don't last for the whole length of the contract and customers soon find themselves paying top dollar for their entertainment channels. Breaking the cable company contract incurs an early termination fee (ETF) and that can prove to be very expensive.
It is a lot easier to choose between cable TV or live TV streaming services from the internet when you move house. If you have already had to break a cable TV contract due to the move, there is no point in returning to the cable TV contract trap.
Many cord-cutters switch to internet-provided TV services in order to avoid getting trapped by contracts. Other cord-cutting citizens switch to live TV streaming services to save money. Another motivation for ditching cable TV is to gain flexibility. Many find that they never watch most of the cable channels in the TV package that they are paying for.
In this cord-cutting guide, you will find out how to go about cord-cutting and move from cable TV to live TV streaming services.
Get a good internet service
One big advantage that cable TV services offer is that they can bundle together the TV package with internet service, lowering the price of both. Cord cutters need a good internet connection in order to receive uninterrupted video streams.
You might end up continuing with your cable TV provider with an internet-only plan. Without the requirement of linked TV and internet plans, you will have more choice in internet service providers (ISPs). The internet service available in the United States varies greatly from location to location. While city center homes can get 1 gigabit per second (Gbps) internet speeds, rural areas sometimes only get speeds that are less than 1 Mbps.
Different video streaming services recommend different minimum speeds. Hulu recommends at least 1.5 Mbps, while Netflix recommends a minimum of 3 Mbps. The speed you need depends on what quality of video you expect to receive. You can get SD without problems with just 2 Mbps. HDTV really requires at least 3 Mbps. If several people in the home will be streaming video simultaneously you will need to get internet service with a download speed of at least 7 Mbps.
Having a home wifi hub really helps to deliver streaming video to all parts of the house without having to trail cables all over the property. However, wifi does slow down the speed of internet signals just before they reach the streaming device that represents its final destination.
Streaming devices for cord-cutting
The streaming devices is the internet streaming version of the cable box. It takes the incoming signal and reformats it for the TV screen. There are many choices for video streaming devices. Look into offers for Roku devices, Amazon Fire TV Stick, or Amazon Fire TV Cube. Apple TV is another option and there are many Android TV models available.
A TiVo box will also act as a streaming device and so will Xbox One and PlayStation game consoles.
You might not need a streaming device to access video streams from the internet. If you have a smart TV, you can pick up the streaming service through your wifi on to the smart TV without a streaming device.
Most streaming services have websites that include a media player, so any computer with a web browser, such as Google Chrome, can stream your favorite shows. Mobile apps for phones and tablets can also receive streaming services.
There is one more streaming device that you need to know about, which is Google Chromecast. This is like a streaming stick and it will transmit a video stream from your web browser or mobile app onto your TV screen.
Identify your TV channel needs
Local channels are broadcast from transmitters and can be picked up by a TV antenna. These TV services are termed "over the air" or OTA. If you don't have a TV antenna on your home, you could buy an indoor antenna, or even an HD antenna to get these stations. So, you don't need to pay for the major networks: ABC, NBC, CBS, or Fox. Other channels that you can get for free with a TV antenna are PBS, PBS Kids, The CW, WeatherNation TV, MeTV, Court TV, Court TV Mystery, Justice Network, Grit, Heroes and Icons, QVC, Buzzr, and The Family Channel, to name but a few. In fact, there are 108 TV channels that are available OTA in the USA today.
Once you have OTA TV channels through your TV antenna, you have less need for live TV for general entertainment. You can then concentrate on the specialist channels that you would like to have. Think about the sports channels that you would like to watch. Without having to pay for cable TV channels, you can focus your money on your own channel lineup.  
Live TV or video-on-demand streaming services
You have one last decision to make. Do you want a live TV streaming service or a video-on-demand service? Live TV gives you the full cable TV channel lineup experience; video on demand lets you pick each video at a time.
Live TV systems are usually a great deal more expensive than video-on-demand services. In the United States, video-on-demand services are much more widely used than live TV streaming services. The top video-on-demand service is Netflix, which has 61 million US subscribers. The leading live TV streaming services is Hulu + Live TV, which has 3.2 million users.
Video-on-demand services
Video-on-demand service is like a video rental system, only most of those online video clubs now charge a monthly subscription fee rather than a per-video fee. TV shows are included in a video on demand systems and the media player will roll on from episode to episode so that you can watch all the episodes of all available seasons one after the other. This is a great binge-watching tool.  
Here are the five best video-on-demand services available in the USA today:
Netflix
Amazon Prime Video
Disney+
HBO Max
Crunchyroll
Netflix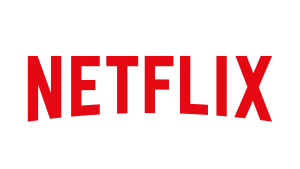 Netflix is the world's leading video streaming service. It is available all over the world and subscribers in the USA can still use the service when they travel abroad. The Netflix service all members get access to the same video library. However, there are three plan levels. The Basic plan streams in SD and allows only one stream at a time. The Standard service offers HDTV and allows two simultaneous streams and the Premium plan streams in 4K Ultra HD and allows four simultaneous streams.
Netflix creates a lot of original content, including The Crown, Tiger King, and Russian Doll. The library includes TV shows and movies and the media player will roll on through all episodes when a series is selected.
See the full review of Netflix here.
---
Amazon Prime Video

Amazon Prime Video is America's second-largest video-on-demand service. Amazon Prime has a lot in common with Netflix but it allows subscribers to addon TV channels, which Netflix doesn't do. Amazon Originals include Carnival Row and Good Omens. Amazon Video also runs video rental and sales for content that isn't included in the base package or any of the add-on channels.
An Amazon Prime Video subscription is allowed three simultaneous streams, but only two can stream the same video at the same time.  Add on options include CBS All Access, Showtime, HBO, PBS Masterpiece, and Cinemax.
See the full review of Amazon Prime Video here.
---
Disney+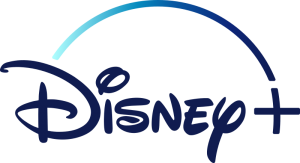 Disney+ recently launched.  It delivers family-friendly content from Disney, the Star Wars franchise, Marvel, and National Geographic. Videos on the system include reruns and classic movies plus original content. The Mandalorian is the biggest hit currently available on Disney+.
A Disney+ subscription is allowed four simultaneous streams. There isn't much for grown-ups and there are no sports videos in the library. Although Marvel provides some violent movies, such as Deadpool, these more disturbing videos with strong language are banned from Disney+.
See the full review of Disney+ here.
---
HBO Max

HBO Max is the new on-demand service from HBO. This is going to replace HBO Go and HBO Now. Currently, home subscribers to HBO can watch HBO Go online. People who don't have HBO in their home cable TV package, such as cord-cutters, but who still want to watch HBO online can get HBO Now. HBO Now and HBO Go have exactly the same content.
HBO is responsible for some of the most sought-after original content in the world, including Game of Thrones and Westworld.
HBO Max hasn't fully launched yet, but it will have the same price and conditions as HBO Now. The simultaneous stream allowance of HBO Now is four devices.
See the full review of HBO here.
---
Crunchyroll

Crunchyroll is a unique video-on-demand service. It specializes in anime, manga, and other entertainment from East Asia for US audiences. About half of the Crunchyroll video library can be accessed for free without needing to create an account. Most of the content is Japanese and is subtitled.
Although anime might seem like a niche market, it is big business in the USA. Higher plans of Crunchyroll include access to the VRV streaming service and Nickelodeon's NickSplat. The top plan includes convention perks.
See the full review of Crunchyroll here.
---
Live TV streaming services
Live TV streaming services offer bundles of TV channels just the same as cable companies. This category of streaming service is an exact replacement for satellite TV or cable TV and so gives cord cutters the replacement experience without having to change viewing habits.
A good live TV streaming service will include a cloud DVR with free DVR storage. Many TV channels run their own catchup libraries and inclusion of those creates a video on demand library for the live TV streaming services that carry them. Some live TV streaming services also have a video on demand library included in the price.
One more feature to look out for with any cord-cutting video streaming service is the number of simultaneous streams allowed. In more than one stream is included, several people can share the same subscription.
Here are the top five live TV streaming services:
Hulu + Live TV
Sling TV
fuboTV
AT&T TV Now
Pluto TV
Hulu + Live TV
Hulu is a video-on-demand service that has introduced a live TV service. Hulu + Live TV is the most successful live TV streaming service in the USA. Subscribers to the live TV service also get access to the vast on-demand library of Hulu. The simultaneous streams allowance of Hulu + Live TV is two devices. The service includes a cloud DVR with 50 hours of DVR storage, which can be upgraded to 200 hours.
The Hulu + Live TV package models a cable TV package exactly, so this is a direct cable TV replacement service for cord-cutters. The plan includes 65 TV channels, including ABC, NBC, CBSA, Fox, ESPN, CNN, and Disney Channel. Addon packages include HBO, Showtime, and Starz. 
See the full review of Hulu + Live TV here.
---
Sling TV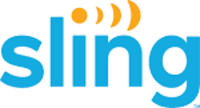 Sling TV is the main rival to Hulu + Live TV and is considerably cheaper. This live TV streaming service offers two packages, which can be combined. Sling Blue includes 50 TV channels and Sling Orange includes 32 TV channels. Both packages have the same price. The TV channels in Sling Orange are of higher value. A Sling Blue plan is allowed three simultaneous streams and Sling Orange is only allowed one.
Both packages include live sports channels, but only Sling Orange has ESPN. The live sports channels in Sling blue include NFL Network and NBC Sports Network. A Sports Extra package addon includes premium sports channels including NBA TV, MLB, and NHL Network. Other themed add-on packages cover entertainment, comedy, children's TV, and lifestyle.
See the full review of Sling TV here.
---
FuboTV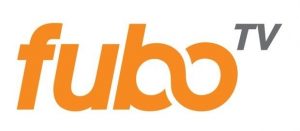 FuboTV started up as a streaming service for sports fans, originally just airing soccer. Now the live tv streaming service has expanded to provide TV channels for non-sports fans to create a service that will lease all of the family.
Cord cutters that are particularly looking for live sports should make a beeline for fuboTV. The base package of fuboTV allows two simultaneous streams and that can be extended to three with the Family Share add-on. All fuboTV plans include a cloud DVR service with 30 hours of DVR storage. That DVR storage can be increased to 500 hours with an addon.
As well as sports channels such as Being Sports, NFL Networks Redzone, and NBC Golf, the standard package includes many general interest TV channels, such as Bravo, BBC America, and AMC. A Family plan is available and a Family Plan with Showtime. The Ultra plan includes 130 channels in 4K Ultra HD.
See the full review of FuboTV here.
---
AT&T TV Now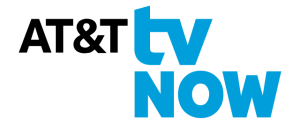 AT&T TV Now is the new name for DirecTV Now. This is a full cable TV replacement package, which will please all cord-cutters because it is priced below the same package offered by the satellite TV service in the real world.
The base package of AT&T TV Now bundles 45 channels, including ABC, NBC, CBS, Fox, CNN, ESPN, and the Disney Channel. The higher package adds on premium channels such as HBO and Cinemax, bringing the TV channel count up to 60. This service has a very strong video-on-demand service alongside its live TV streaming services. The service includes a cloud DVR system with 500 hours of DVR storage and each account is allowed three simultaneous streams.
See the full review of AT&T TV here.
---
Pluto TV

Pluto TV assembles its own TV channels. The system includes a schedule menu showing the progression of the live TV on each channel just like a cable TV system. The service has more than 250 channels and it includes a large video-on-demand service. There isn't a DVR system with Pluto TV and there is no simultaneous stream allowance. However, the concept of multiple streams is irrelevant because Pluto TV is completely free to use and doesn't require an account.
Pluto TV is great for cord-cutters with no money. There are no access requirements other than a location in the USA.
See the full review of Pluto TV here.
---
Cord-cutting made simple
Leaving behind the cable companies seems to be a big task that requires a lot of technical knowledge. However, as you have seen in this cord-cutting guide, that is a false impression. Cord-cutting is easier than taking out a TV channel package with a new cable TV or satellite TV service because you don't need to wait for the installation team or a new cable box. Anyone can start accessing online video streaming services immediately with no fuss.