Internet providers compete through TV ads to promote their best offers. However, those advertisements relate to the internet services available for residential users. The league table of internet services for business is quite different.
Assessing the right internet service for a business greatly depends on the nature of the business. Not all companies require high internet accessibility, while others would not exist without constant, high-volume access to the internet. So, there are many different packages available to businesses.
This review focuses on the best value deals for businesses. In a few cases, your business might not be well served by these deals. If you find that the services offered to the average company don't provide the large bandwidth that you need, you will see that the companies we recommend will have other plans that suit your needs.
Here is our list of the seven best business internet providers in the USA:
Verizon Business
AT&T for Business
Comcast Business
Google Fiber
Spectrum Business
Frontier Fios
Viasat
As with any business service, you are more likely to encounter better deals and a better quality of service in the larger cities of the United States than in smaller towns and rural areas. However, enterprise thrives in all parts of the country and so we have included some broadband providers that use innovative technology that reaches the remotest locations.
Quality Internet Considerations                             
When deciding on the best internet deals for business, there are three factors that need to be considered: speed, reliability, and price.
On the whole, reliability is constant. Established internet services don't go offline and service outages are almost unheard of. Smaller, startup internet service providers (ISPs) might not have their equipment fine-tuned and could be keeping costs low by compromising on backup systems. It is better to stick with large, well-known internet services in order to guarantee a reliable internet service.
There are more than 2,600 internet providers in the United States. Many only serve small areas of the country and don't have long service histories that prove reliability. Ruling out the new and small ISPs in the interest of ensuring reliability brings the list of candidate suppliers down below 100.
Speed Issues
The remaining two factors: speed and price really depend on the demands of the individual business. For example, a farming enterprise would need the internet to look at commodity prices when deciding on which crops to plant, will need to send and receive emails, order supplies online, check on statutory guidelines, usage guides for vaccines and pesticides, and look at weather patterns.
None of these activities require lightning-fast speeds or great volumes of data. It just so happens that broadband internet services to rural areas are not very fast and, being expensive to run, impose data caps. By compromising on speed and accepting data caps, a business can bring the price of a monthly subscription down to very reasonable levels.
A busy city center office might seem to need a great deal of speed from its internet service. However, it is better to get a precise estimate of external traffic before selecting an internet plan. Business managers who don't have a technical background might assume that their offices require constant access to the high-speed internet. In reality, the bulk of most businesses' data activity takes place on an internal network. So, each enterprise might not need the high speeds offered by the top internet packages available in the United States.
Assuming a high volume or just picking the top plan available will result in your business paying more than it needs to for internet services. Fortunately, an established business that has an existing internet contract can easily get a report on the service utilization records that show what data volumes the business generated on its internet connections. It is very common that those business managers who enquire discover that the company never uses all of the data capacity that its internet connection plan provides.
Cost control is an important contributor to business profitability. So, when your business selects an internet package, it is important not to over-pay. Start by assessing the internet needs of your business in general. A general estimate of internet traffic volumes should give you an idea of which service level to go for because most internet service providers offer several plans, each with different speeds and higher or lower prices.
Price Competition
The third element in assessing the best internet service for a business is price. We have already discussed that a business can spend less on internet access if it properly assesses its speed requirements and downshifts to an appropriate plan.
There are other price factors to take into consideration when comparing internet services. The marketing divisions of all commercial operations know that most buyers are price sensitive. They know that they need to bring their prices down in order to beat rivals who provide comparable services.
Like any sales operation, internet providers use hidden charges and misleading language in order to bring down their headline prices. Unfortunately, these tricky marketing ploys make assessing the price of internet services a whole lot harder.
The impact of those unexpected charges varies depending on whether they are startup costs or recurring fees. In many cases, the full cost of an internet plan is not shown on the sales pages of the service's website. They don't appear until the later pages of the screens the buyer cycles through in order to get the service.
One more pricing factor is that internet providers offer special deals from month to month and that means one service can be cheaper than another on one date and that comparison can change a few days later. Offers sometimes include free installation or a free router.
Most services offer a discounted rate in order to encourage customers to sign up for a long-term contract. The price shown on the website is usually the discounted rate and it is very difficult to discover the true monthly price of the service. The discounting offered for a contract is deeper for some plans offered by the same company. In many cases, the price of a service will greatly increase once the discount period ends.
It is important to assess the full price of a service as well as the introductory offer. Look also at the contract period. It might be longer than the discount period. For example, the contract could run for two years but the discount rate only lasts for one year. In the case of minimum service periods, the price a customer has to pay for canceling the contract before the lock-in period ends is another cost that should be taken into account. That cancellation charge is called the "early termination fee" (ETF) in the industry.
The US Business Internet Market
The seven internet providers in our list of recommendations are all equally reliable. The sequence of the best provider down to the seventh-best provider is notional and possibly would work out in a different order for your business. That is why we have gone to the lengths of listing seven providers. Verizon Fios and AT&T are the fastest and most reliable providers in large parts of the country, but not everywhere.
The types of service that each company provides are not uniform across the nation. The United States is so vast that it is impossible for one single company to dominate the market everywhere. The diversity of business strategies deployed by each internet service provider creates variability in service around the country.
One certainty is that these suppliers only deliver internet plans in places where they can guarantee a reliable, high-quality service. The excellence of the delivery of internet service for all of the companies on our list is unquestionable. However, on a case by case basis, not every customer is offered the same list of plans by each provider.
Take AT&T, for example. The company offers internet services in every state, but not in every location in each state. The company has an excellent high-speed fiber-optic network. However, that isn't available in every location and most of AT&T's customers get a DSL internet service that is delivered over telephone wires. Even within one of its delivery methods – DSL – AT&T doesn't offer the same plans everywhere in the country.
So, overall, it would be easy to tell every business in America that AT&T offers the best internet service. However, in some towns, the AT&T service is not that great and a rival provider grabs the top spot. In many places, the best internet provider on one side of town wouldn't get the number one slot on the other side of town.
Business Internet Service Providers
Let's take a look at each of the companies in our list of the seven best business internet providers in the USA.
In each case, we looked at the top plan available, a regular and affordable plan for typical low-traffic businesses and looked at where these plans are available. Remember that companies that offer national coverage don't provide the same service in every location. Another factor to keep in mind is that prices are not uniform across the country even for the same plan offered by the same company.
---
1. Verizon Business

Verizon Business is the largest fiber internet provider in the United States. However, its super-high-speed service is only available in ten states. The company is a division of Verizon, which is a telephone company. Verizon also provides entertainment packages to households.
Verizon Business would be your top choice if you need 1 Gigabit per second internet speed and your business is within reach of the network. The 1 Gigabit per second (Gbps) speed should be 1000 Megabits per second (Mbps). However, the industry standard for a 1 Gbps connection is really 940 Mbps. The Internet (940/880) plan has a download speed of 940 Mbps and an upload speed of 880 Mbps. It costs $224.99 per month.
The company's network has a presence in the densely-populated New England region. States covered by Verizon network are:
Massachusetts

Rhode Island

Connecticut

New York

New Jersey

Pennsylvania

Maryland

Delaware

The District of Columbia

Virginia
Verizon Business offers lower speeds to customers who don't need 1 Gbps. These plans are:
Fios Internet (75/75) – $89.99 per month

Fios Internet (150/150) – $119.99 per month

Fios Internet (300/300) – $194.99 per month

Fios Internet (500/500) – $224.99 per month
The numbers in the brackets in the name of each plan refer to the download and upload speeds offered by the service. Those speeds represent maximum speeds delivered by the plan and aren't guaranteed. However, Verizon Business has a reputation for actually exceeding its promised speeds.
All of the above plans and the 940/880 service are available without a contract, which means that you don't have to pay an early termination fee if you cancel the contract. If you are sure that you will keep subscribing to the service for at least two years, you can get discounts on the subscription rates. However, those discounts aren't worth bothering with because it brings the subscription rate down by $5 per month for the first year but it is $5 per month more than the no-contract price in the second year. So, overall, the price per month averages out at the same price with a contract as that offered on the contractless service.
Watch out for a "setup fee" of $99.99 with a contract or $149.99 without a contract. Periodic incentive deals remove that cost. If you don't have your own modem, you can rent one from Verizon Business for $12 per month. A rent-free modem is another incentive that the company bundles into special promotional packages. Other periodic offers could reduce prices further. For example, at the time of writing, Verizon Business offered an additional $10 discount per month to businesses that sign up for a 2-year contract.
---
2. AT&T for Business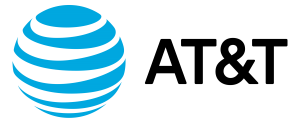 AT&T is the largest telecommunications company in the USA. In fact, it is the largest in the world. The company's main business is its telephone service and it is the second-largest DSL internet provider in the USA. The company also has a Fixed Wireless division that provides internet services in remote locations and it operates a specialist fiber-optic network. AT&T is the second-largest fiber internet provider in the USA.
The company's telephone network, which also carries internet connections, covers 21 states. It has particularly strong coverage in the South East and the South West of the United States. As the company offers three different connection plans, it has a lot of different plans. However, not every type of service is available in every state where the company operates.
AT&T business DSL plans
Internet 50 (50/3) – $85 per month

Internet 100 (100/6) – $115 per month

Internet 500 (500/8) – $250 per month
AT&T fiber internet plans
Business Fiber 50 (50/10) – $85 per month

Business Fiber 100 (100/20) – $140 per month

Business Fiber 500 (500/100) – $300 per month

Business Fiber 500s (500/500) – $300 per month

Business Fiber 1000 (1000/200) – $500 per month

Business Fiber 1000s (1000/1000) – $500 per month
Those numbers in brackets are the download and upload speeds. Keep in mind that when the industry says a 1 Gbps download speed it is really 940 Mbps and a 1 Gbps upload speed is really 880 Mbps. The prices in these plans relate to services agreed to on a one-year contract. It is possible to take the service without a contract, but the monthly subscription charge is 420 higher per month for each plan.
DSL customers can get a modem from AT&T for $75 or a Wi-Fi Gateway with an integrated modem for $100. That is a one-time charge. After two months of service, the customer can mail in a voucher and get that money returned as a pre-paid credit on a debit card. Only the wi-Fi gateway is available for fiber internet customers and that is free of charge.
A technician installation for DSL customers costs $200 and it costs $99 for fiber internet customers. DSL customers can opt to self-install the modem and avoid the $200 charge. However, there is also a $75 activation fee that needs to be paid no matter how the modem gets installed and for those who get the modem installed by a technician, that $75 is on top of the $200 installation charge.
AT&T also offers a Fixed Wireless service. This is a system that replaces the last stretch of cable or wire between the local exchange and the customer's premises. This is a worthy option for businesses that aren't connected to the telephone network. The Fixed Wireless service is not so fast. It gives a download speed of 10 Mbps and an upload speed of 1 Mbps. The service has a data cap of 215 GB per month.
The AT&T Fixed Wireless service requires a one-year contract. It costs $60 per month for the first year and then the price goes up to $70 per month. The modem for the service is supplied free of charge. Installation can only be performed by an AT&T technician and that costs $99.
See the full review of AT&T here.
---
3. Comcast Business

In the general population, Comcast is better known as Xfinity. The company provides cable TV, phone, and internet services to residential users under the Xfinity brand and calls itself Comcast Business when selling telecommunication services to businesses. Comcast is the largest provider of internet via cable in the United States and its network has a presence in 40 states.
The Comcast tariff list for business is very extensive. The company uses two networks to provide internet to commercial users. The main network owned by Comcast is what is called a "hybrid fiber-coaxial" (HFC) system. This has a fiber optic backbone between the internet access point in the Comcast regional office and the local exchange. From the exchange, each customer's connection is fulfilled with coaxial cable. This is a very cost-effective strategy because it brings high speeds for low costs.
Comcast realized that many business customers really want to get the internet down a fast all-fiber network and so in some areas, they have laid fiber optic cable for that last stretch between the local exchange and the customer's door. So, Comcast offers cable internet and fiber internet services.
Here are their plans.
Comcast Business HFC plan:
Starter Internet (25/5) – $84.95 per month

Business Internet 50 (50 /10) – $124.90 per month

Business Internet 75 (75/15) – $164.90 per month

Business Internet 100 (100/20) – $214.90 per month

Business Internet 150 (150/20) – $264.90 per month

Business Internet 250 (250/25) – $364.90 per month

Business Internet 500 (500/35) – $414.90 per month

Business Internet 1 Gig (1,000/35) – $514.90 per month
Comcast Business Fiber plans:
Deluxe 25 Internet (25/25) – $69.95 per month

Deluxe 50 Internet (50/50) – $109.95 per month

Deluxe 75 Internet (75/75) – $149.95 per month

Deluxe 100 Internet (100/100) – $199.95 per month

Deluxe 150 Internet (150/150) – $249.95 per month
These prices are the company's rack rate and it makes considerable adjustments locally, usually downwards in areas where there is stiff competition. Agreeing to a contract also gets a discount and bundling with the company's telephone service gets the price down further.
As an example of how much regional and periodic offers, bundling and committing to a contract; at the time of writing Comcast Business offered its Business Internet 75 plan for $49.95 per month. However, that price is only available to those businesses that also take out two telephone plans and sign up for a two-year contract with paperless billing.
The modem rental price on all plans is $13 per month. Businesses who already have a modem can avoid that rental charge. There is also an installation fee of $59.99, but that can be avoided by those who have their own modem and plug the new line in themselves.
See the full review of Xfinity here.
---
4. Google Fiber

Google Fiber doesn't fully qualify to be on our list of the best internet providers for business because the company only has a very small service area, which means very few people reading this review will actually be able to opt for it. However, there is a great deal of industry buzz about Google Fiber.
The service is available in 18 cities across the USA:
Atlanta, GA

Austin, TX

Charlotte, NC

Chicago, IL

Denver, CO

Huntsville, AL

Kansas City, MO

Miami, FL

Nashville, TN

Oakland, CA

Orange County, CA

Provo, UT

San Antonio, TX

San Diego, CA

San Francisco, CA

Salt Lake City, UT

Seattle, WA

The Triangle, NC
Google Fiber has experienced problems in some of its service locations in recent years and decided to withdraw from that market. Boston, Massachusetts is a notable example of that phenomenon.
Google Fiber plans:
Fiber Business 100 – $70 per month

Fiber Business 250 – $100 per month

Fiber Business 1000 – $250 per month
 In each of these services, the number in the name of the plan represents both the download and upload speed it delivers.
See the full review of Google Fiber here.
---
5. Spectrum Business

Charter Spectrum is the second-largest cable TV system in the USA with a network presence in 44 states. It carries internet over its cable network and it also serves businesses. As is typical with cable TV networks, Charter uses a hybrid fiber-coaxial cable configuration. That means that distances are covered over fiber-optic cable, allowing very fast speeds.
The Spectrum service doesn't require contracts, so you don't need to worry about the cost of an early termination fee if you decide to change your internet provider.
The company charges the same price for its three lower plans and the same price for its two highest plans. This is to compensate for the fact that the best speeds are not available everywhere.
Business Internet 60 (60/10) – $59.99 per month  

Business Internet 100 (100/10) – $59.99 per month  

Business Internet 200 (200/10) – $59.99 per month   

Business Internet Ultra 300 (300/20) – $109.99 per month  

Business Internet 400 (400/20) – $109.99 per month  
The numbers in brackets in the list show the download and upload speeds of each plan. These prices are very low compared to competitors and they can get lower. The company periodically offers special deals. For example, at the time of writing, an offer was current that put the price of the Business Internet 200 plan down to $44.99.
The company boasts that it does not impose hidden charges and as there is no lock-in period on its service, it would find it very difficult to try to trick its customers into higher prices.
See the full review of Spectrum here.
---
6. Frontier Fios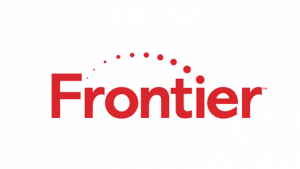 Frontier bought its fiber-optic network from Verizon. It is the fourth-largest fiber internet provider in the USA. The company also offers DSL internet services over its telephone network. The DSL service is well-known for reaching rural areas that other internet providers overlook. Its fiber-optic network does not extend very far beyond major urban centers, however.
The Frontier Fios plans offer the same upload speed as download.
The company's plans for business are:
FiOS 75 Mbps (75/75) – $79.99 per month  

FiOS 100 Mbps (100/100) – $94.99 per month  

FiOS 200 Mbps (200/200) – $114.99 per month  
The service's prices do not include taxes. In addition to the monthly subscription fee, users will have to pay a setup fee for $75, although the company often runs special promotions that waive that fee. Another way to dodge the setup charge is to install the modem yourself. In that case, you will be charged a $9.99 shipping and handling fee to receive the equipment. The company rents the modem to customers for $10 per month. Alternatively, new users can choose to buy the authorized modem from the company for $200. It is not possible to buy a modem elsewhere and use it with the Frontier Fios network.
There is no minimum service period required for the Frontier Fios service, so there is no early termination fee. However, all users wishing to leave the service have to pay an administration fee of $9.99.
See the full review of Frontier here.
---
7. Viasat

Viasat offers a satellite internet service. Very remote businesses might not have any other internet delivery options. In theory, satellite internet should be available wherever the sky is visible. However, the customer's transceiver dish needs to have an unrestricted line of sight to the satellite. So, in some places, tall trees or nearby mountains can block reception.
Viasat business internet plans:
Metered Broadband 1GB (35/4) – $50 per month  

Metered Broadband 10GB (35/4) – $80 per month

Metered Broadband 20GB (35/4) – $100 per month

Metered Broadband 50GB (35/4) – $150 per month

Metered Broadband 200GB (35/4) – $400 per month

Unlimited 35 (35/4) – $175 per month 

Unlimited 60 (60/4) – $300 per month 

Unlimited 100 (100/4) – $500 per month 
The number in the name of each plan (eg 1GB) represents the data cap on the plan in the case of the metered plans. The number in the name of the unlimited data plans represents the download speed offered by the plan. The number shown within brackets are the typical down and upload speed of the plan in Mbps.
When a plan's data limit gets reached, the customer can continue to use the internet service but will be charged an additional fee per extra GB used. In the case of the 1GB and 10GB metered plans, each additional GB costs $10. The price per additional GB with the 20GB plan is $6 and the rate for each extra GB with the 50GB and 250 GB plans is $3 and $3 respectively.
Unlimited plans are not available everywhere.
See the full review of Viasat here.
---
Assessing Internet Speed Requirements
To work out whether the business needs high speeds and a lot of data capacity, you need to start by listing the following factors:
Number of staff

Number and type of data endpoints (computers, smart devices)

Configuration of the office network

Number of branches

Number of field service agents

Number of telecommuters

Methods of communication

Applications deployed

Software and storage provision
Staff factors
It is easy to understand that a business that has a lot of staff will need more internet speed and capacity than a small business that has relatively few employees. So, as a general rule of thumb, you need to multiply the internet data requirements by the number of staff that the business has.
As stated above, although you are likely to have more digital activity if you have a lot of staff, most of that activity is going to take place on your office network and not over the internet. The internet connection becomes more important if your staff aren't all located in one place. This occurs when a business has several branches and when a large number of staff work out in the field or at home.
The distribution of your staff will increase or decrease the business's dependence on the internet. However, the type of work that the remote staff performs might not create much internet traffic.
Mobile devices
The number and type of equipment that your staff uses is a big influence on the amount of internet traffic that your enterprise generates. If you have constantly connected mobile devices to communicate with delivery drivers and sales agents, then you are likely to have a much higher requirement for internet data volumes than a business that keeps all of its staff in one place.
However, check on how your business deploys these devices. If your dispatch manager sends a route to each driver each morning and then sends out an adjustment possibly once or twice a day, then you aren't generating much internet traffic. That morning download probably takes place over the depot's Wi-Fi network and small route updates don't involve much data.
The mobile devices used by sales agents can chew up a lot of data. The amount of internet traffic those systems generate greatly depends on where all of the big media files your agents require are stored. If they are resident on the device, they won't be using the internet very much. If the device doesn't have the capacity for all of the media that the agents want to present, then they could be streaming video from your office server and that will transfer a lot of data. However, modify your estimates by assessing the length of those video streaming sessions, counting how often each agent actually streams them and multiplying by the number of agents that are active.
Again, the results of this assessment may surprise you. One agent who possibly streams one three-minute video once a day is going to use a lot less data than a typical residential user.
Another, aspect of sales that might increase your internet requirements is the sales catalog and the sales order placement process. However, most mobile devices have enough storage space to carry a typical catalog. Order placement systems store the form as an app on the device, only transferring the small amounts of data entered into the form's fields. So, your sales agent might not require much internet connectivity.
Server location
Thanks to the Cloud, more businesses are becoming completely dependent on the internet to do business. The Software-as-Service model makes business applications, the servers that host them, and storage space for the data that they generate available as a package and all of that computing activity takes place at a remote location.
Accessing all business software in the cloud removes the need to operate an office network. Traditionally, businesses connect each endpoint to the local area network and then connect a gateway on the network to the internet. All internet traffic for the business gets channeled through one piece of equipment and all internal traffic stays on the LAN. Switching over to the cloud model removes the need for a local network. Each endpoint connects directly to the internet.
Examples of this switch illustrate the recent changes in typical business software. For example, the Microsoft Office productivity suite is now delivered from the Cloud. In the past, the business would need an IT department to visit each computer in the office and install a copy of Microsoft Office on it. Now, each user accesses the software over the internet and stores documents, spreadsheets, and presentations on a remote server.
By accessing Microsoft Office in the Cloud, the business no longer requires an IT department. As all interactions with the productivity software have to travel over the internet, routing that traffic first through a local network creates an unnecessary expense. All business software needs can now be delivered from the Cloud, saving a lot of money on office equipment, but increasing the business's internet requirements. If your business is run like this, you will need a fast internet connection.
Speed Requirements Roundup
By examining just a few factors on how your business operates you will quickly see whether your company needs high internet speeds. You might discover that you don't need much internet access at all. At the other end of the scale, some businesses are completely dependent on the internet.
Choosing an Internet Service
The Internet industry in the USA is very peculiar and has a very distinctive pattern of business that does not exist in other countries in the world. Companies are allowed to charge different prices in different locations for the same service. This is a market anomaly that also exists with phone services and cable TV systems.
Internet services are very closely tied to cable TV and telephone services and are usually carried by the same networks. Even though fiber internet requires entirely new networks to be laid, the companies that own this new medium are the same companies that run America's telephone and cable TV networks. The closed shop of internet services is very difficult to break and in some areas of the country, you will have little choice in provider, which limits your internet options.