Video streaming services have become part of everyone's lives and have even changed the way we live. Video on demand removes the need to surf through channel lineups to pick out watchable entertainment. Instead, video streaming services offer libraries of videos on demand that the viewer can choose when to watch.
Streaming services offer mobile apps, so you can watch them when riding as a passenger in a car (but not driving). Streaming devices have replaced the book as a travel companion. In this roundup, we list the ten best streaming services so you can save time in your search for the video library TV service that suits you.
Why you need video streaming services
Online streaming services put you in control. Systems like TiVo and cloud DVR temporarily solved the problem of live TV network schedules that clashed or always seemed to put on what you want to watch at the times that you are out.
Cord cutters with a video streaming service subscription no longer have to plan their lives around the TV guide. Live TV has become a thing of the past while Netflix and Amazon Prime have gathered hundreds of millions of subscribers all over the world.
Live TV literally sets an agenda, making you change your plans for fear out missing out. The media bombards the public with adverts to entice them to a particular TV channel, making entertainment a tribal pursuit. TV streaming services have bigger budgets for the production of original shows and they don't waste time with the low budget filler shows that live TV systems pack into their schedules.
When you need streaming services
As more cord-cutters abandon terrestrial TV channels, the income that those TV services can raise from advertising falls. As the income of TV stations and traditional cable channels falls the quality of their original content deteriorates.  In turn, the lack of quality TV shows makes even more viewers turn to cord-cutting TV services.
Streaming services offer the best entertainment, both in the form of TV shows and movies. With traditional TV shows, you have to wait a week between episodes. Not so with streaming services. Netflix and other video-on-demand systems usually put all episodes of a season online simultaneously, so you can just set the media player running and roll through an entire season of original shows without having time between to forget what happened in the previous installment.
If you have nothing to do and nowhere to go, video streaming services fill the nights by enabling you to just sit and binge-watch your favorite TV shows all night long. If you have a busy social life, cord-cutting video streaming services are still your best option. They can be watched at any time in any place, thanks to perks like streaming on your mobile devices.
How to choose a streaming service and what to look for
Just about everyone has heard of Netflix but there are many, many other internet-based streaming services to consider. Most of them offer free trials. However, you could take months trying out all of the available online TV services and still not be satisfied. There is probably the perfect streaming service for you out there right now, but you will never find it if you don't know what you are looking for.
First of all, decide on the type of entertainment that you like the best. Do you want premium cable TV services, such as HBO or Showtime? Do you want the sports channels of Fox Sports, ESPN, NBC SN, or the NFL Network? 
If you don't live alone, then you also have to consider the preferences of all of the other people in your home. Fortunately, many of these streaming services allow each account holder simultaneous streams onto several streaming devices and smart TVs all at once.
Your next selection criteria should be cost. Keep in mind that traditional cable and satellite TV are readily available and many of those include a video on demand system, which gives you a customizable TV service. So, make sure that the video streaming services that you look for on the internet can provide better deals than the prices you would get from your cable TV provider.
Streaming services roundup
We have explored all of the online streaming services and come up with a shortlist for cord-cutters. This roundup should help you narrow the field and save time in your search for online TV services. Here is our list of the ten best streaming services for 2022:
Disney+
Netflix
Amazon Prime Video
HBO Go, HBO Now, HBO Max
FuboTV
Crackle
Quibi
Peacock
Apple TV+
Crunchyroll
Vudu
---
1. Disney+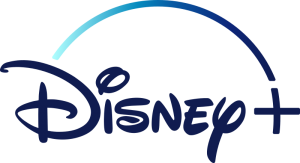 The best streaming service for children's entertainment: Disney+
Disney is a world leader for family entertainment. Disney+ doesn't just rely on the talented Disney team, it also has on-demand original content produced by the Star Wars franchise, Pixar, Marvel, and National Geographic. Although there are some disturbing movies and shows put out by Marvel, none of that edgy content makes it onto Disney+. The site has a strict "family-friendly" policy which rules out many groundbreaking original shows that its contributing brands would otherwise like to provide.
Disney+ is a relatively new service. It doesn't include live TV and its library is not very full. However, along with some Disney classics, the streaming service includes some spin-off original shows, such as The Mandalorian, based on Star Wars and Forky Asks A Question, based on Toy Story 4.
See the full review of Disney+ here.
---
2. Netflix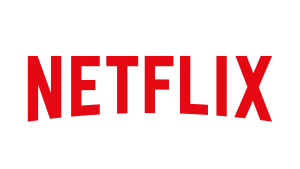 The best streaming service for high-quality TV shows: Netflix
Netflix is an iconic TV streaming service. It is the cord-cutting TV service that Amazon Prime, Disney+, Hulu, and YouTube TV are all trying to beat. This is the entertainment company that created the entire TV streaming service sector.  With headlining Netflix original series produced all over the world and reruns of high rating TV shows from cable TV and terrestrial TV channels, Netflix is the best choice for TV shows alone. On top of that, Netflix also has a long list of movies and factual programming such as documentaries and reality crime shows.
As the longest-running video streaming service in the business, Netflix has the largest video-on-demand library. The only category in which it is weak is its sports channel lineup. Sports fans would be advised to invest their money in a traditional cable TV sports network bundle instead of Netflix.
See the full review of Netflix here.
---
3. Amazon Prime Video

The best streaming service for general audiences: Amazon Prime Video
Amazon Prime is a membership plan for the Amazon online shopping platform that also has a TV service, which is called Amazon Prime Video. This isn't the same as Amazon Fire TV, which is a streaming device to channel internet video streaming services onto a TV set. Amazon Prime Video is the main rival to Netflix.
Amazon has invested a lot of money in original shows for its streaming service and has won awards for The Marvelous Mrs. Maisel and other big-budget original content includes The Grand Tour and The Man in the High Castle. It is possible to add content from other providers, such as Starz, HBO, PBS, Showtime, and other premium cable channels and sports channels, such as MLB.tv. This video streaming service offers a great deal of flexibility.
See the full review of Amazon Prime Video here.
---
4. HBO Go, HBO Now, HBO Max

The best streaming service for blockbuster entertainment: HBO Max
HBO is a groundbreaking premium cable TV network that also operates online streaming services. The network has three websites with media players: HBO Go, HBO Now, and HBO Max. HBO Max is just launching right now and it looks as though it will replace both HBO Go and HBO Now. Parent companies WarnerMedia and AT&T TV are canceling agreements with rivals Hulu, Netflix, and Amazon Prime to bring their best original content, such as Friends to HBO Max.
The subscribers who get HBO as part of a home satellite or cable TV package get free access to HBO TV shows and movies at the HBO Go website. People who don't have HBO at home but want access to the online streaming service can pay for HBO Now instead – it has the same content as HBO Go. HBO Max is a souped-up streaming service just being launched by HBO. This is priced the same as HBO Now and all current HBO Now subscribers are being upgraded automatically to HBO Max.
See the full review of HBO Go, HBO Now, HBO Max here.
---
5. FuboTV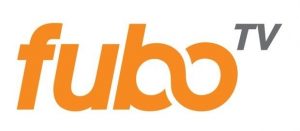 The best streaming service for online sports channels: FuboTV
FuboTV started out as the "Netflix of soccer" and although it now includes general entertainment, this is still mainly a collection of sports channels available for online streaming. This streaming service operates like a traditional cable TV system because it offers bundles of many of the cable channels only it's delivered over the internet. The top package, called Ultra, offers 173 TV channels.
General interest TV channels on the service include live TV from ABC, NBC, Fox, CBS, HGTV, CNN, AMC, Comedy Central, TBS, Nickelodeon, Sony, and TNT. The premium Showtime TV service is available as an add on. However, the main attraction of fuboTV is its sports channels. These include NBC SN, PAC and BEIN Sports channels, Fox Sports, the NFL Network, and CBS Sports Network. All plans include a cloud DVR with 500 hours of cloud DVR storage space. This is a great streaming service for sports fans.
See the full review of FuboTV here.
---
6. Crackle

The best streaming service for free entertainment: Crackle
Crackle use to be known as Sony Crackle. However, Sony recently reduced its ownership of this streaming service to a minority stake so "Sony" was take off the name. Crackle is a free video streaming service. It isn't available all over the world, like Netflix or Amazon Prime – it is just available in the USA and Australia for now. Cord cutters with no budget will like Crackle.
Much of the content on this streaming service is old reruns. However, it does have original content, which is focused on self-help and inspirational themes. Although this isn't the best streaming service on the list, it is the best on-demand option for no-cost cord-cutting. The original shows are linked to roll on like the channel lineup of traditional cable TV channels. Crackle can be channeled through a range of streaming devices including mobile apps, so it provides free TV service to those on the move.
See the full review of Crackle here.
---
7. Quibi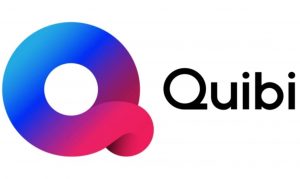 The best streaming service for mobile devices: Quibi
Quibi is a brand new video streaming service that is only available on mobile devices. This is a unique concept and it is linked to the original content produced for the TV streaming service. Quibi breaks up all of its TV shows into 10-minute episodes. This is why the service needs to produce its own original shows – no existing TV shows or movies would fit the requirements of this TV service. Unfortunately, the problems of Coronavirus have held up production of much of the streaming service's original content.
Quibi was created by media innovator Jeffery Katzenberg and its investors include most of the major media conglomerates in the USA. Quibi's video library is tailored to attract a youth audience.
See the full review of Quibi here.
---
8. Peacock

The best streaming service for all the family: Peacock
Peacock is a new video streaming service from the owners of NBC. It pulls in TV shows that were previously available on NBC, PBS, Universal Kids, NBC SN, and NBC Sports Gold. Getting back its original content has required NBC and parent company Comcast to cancel a lot of syndication agreements with Netflix, Hulu, and Amazon Prime Video.
NBC wants to challenge Netflix head-on, so removing its best original shows from that rival is part of NBC's strategy. Damage to the channel lineups of Hulu and Amazon Prime Video are other benefits in the NBC Peacock gameplan. The video-on-demand strategy of Peacock will make it a powerful player in the streaming services sector because it will provide original content that appeals to every demographic.
See the full review of Peacock here.
---
9. Apple TV+

The best streaming service for low-priced original content: Apple TV+
Apple TV+ shouldn't be confused with Apple TV. The Apple TV name is used both for a streaming app shipped with Apple Macs, iPhone, and iPads and also a streaming device, which is a set-top box. Apple TV+ is a new video streaming service. You can play Apple TV+ content through your Apple TV app or Apple TV box. Apple TV+ can also be accessed through a browser at the Apple TV+ website.
The strategy of Apple TV+ is that it will stream high-quality original shows with big-name stars but be offered at a lower price than rivals Netflix, Hulu, and Amazon Prime Video. The launch of Apple TV+ didn't quite reach all over the world as originally planned, However, the video-on-demand TV service is available in 100 countries. The Coronavirus crisis has halted the Apple TV+ schedule of production for its original content, so the library is a little light. However, Apple TV+ membership is free for a year with the purchase of any Apple gadget that can be used as a streaming device.
See the full review of Apple TV+ here.
---
10. Crunchyroll

The best streaming service for anime and manga: Crunchyroll
Crunchyroll is now owned by AT&T TV division WarnerMedia but it started out as an enthusiast-led platform and it still retains its original glee for anime, manga, and all types of animated entertainment from East Asia. Crunchyroll partners with major Japanese producers to get original shows for its video-on-demand library.
Anime followers are becoming an influential demographic and Netflix has started to produce its own original content in the genre. The Crunchyroll streaming services offer free access to anime and there are also membership plans that include larger video-on-demand anime libraries. Fan Pack membership includes Nickelodeon's NickSplat and Premium membership to the VRV video streaming service. The Super Fan Pack services offer convention perks as well as the VRV and Nickelodeon addons.
See the full review of Crunchyroll here.
---
11. Vudu

The best streaming service for video rental: Vudu
Vudu is owned by Walmart, so it is probably closer to Amazon, which is another business that is primarily focused on shopping and has a video streaming service addon. Vudu is a little like Crackle in that its appeal will probably be to those cord-cutters who don't want to pay anything. A large part of the on-demand video library of Vudu is free to watch. However, those free TV shows and movies are not so hot.
The Vudu library is very large and it has a lot of variety that will please all members of the family – it even has some anime. Some of the free content is ad-supported and access to premium content can be rented or bought. Vudu doesn't offer membership contracts or plans. One interesting feature of Vudu is its Cloud DVR service. Account holders can scan physical DVDs and upload them to a private cloud DVR storage space.
See the full review of Vudu here.
---
Which streaming devices do I need?
All of the video streaming services in our roundup are available online at their own websites. So, you don't always need a streaming device to access these on-demand libraries or other streaming services offers, such as live TV online. Any of these online streaming services can be watched through a standard browser, such a Google Chrome or Mozilla Firefox.
In just about all cases, video streaming services played in a browser can be transmitted to a TV set with streaming devices such as Google Chromecast. Apple TV+ is the exception to this rule. you also can't use an Android TV box with Apple TV+.
Set-top boxes including Roku, Apple TV, Android TV boxes, and Amazon Fire TV Sticks are made to channel streaming services from the internet onto TV sets.
Game consoles connected to TV sets also act as streaming devices. You can transfer streaming services from the internet and onto the TV with an Xbox One, or any of the recent Nintendo PlayStation models. PlayStation had its own video streaming service, called PlayStation Vue. However, that has recently been discontinued.
What about Sling TV or Hulu?
Sling TV, with its Sling Blue and Sling Orange packages, are not covered in this roundup because they mainly focus on delivering live TV channels. It's a fine line when you consider that fuboTV could also be put into that category. However, we wanted to make space for all of the best online TV services and so the division had to be made somewhere.
Hulu is another excellent online TV service that we haven't overlooked. That is also in our live TV article. Over in the Best Live TV Services Roundup, you will also find YouTube TV, DirectTV Now, CBS All Access, Pluto TV, and Philo.
Take control of TV
Change your entertaining viewing from habit into a pursuit. Choose to watch TV whenever you want without the bother of managing DVD players or DVR equipment. Everything you want to watch is on the internet and you can easily access all of those video streaming series through a browser or a mobile device.
You don't really need to buy specialized streaming devices in order to watch quality TV shows and movies – especially if you already have a smart TV. Gadgets like Google Chromecast will transmit TV channels from your computer onto your TV set.
As smart home devices such as Google Nest and Amazon Echo become more popular, integrating internet TV services with your home electronics will become more and more common. Get ahead of the curve and join the cord-cutters who use internet-based video streaming services instead of traditional cable TV packages for their entertainment.